Recent Best Motion Picture Academy Award Winners
Birdman, or, (The Unexpected Virtue of Ignorance)
Call Number: DVD TCFHE 579
12 Years a Slave
Call Number: DVD TCFHE 506
Best Picture 2013
Argo
Call Number: DVD WHV 908
Best Picture 2012
The Artist
Call Number: DVD SONYHE 225
Best Picture 2011
The King's Speech
Call Number: DVD ABE 089
Best Picture 2010
The Hurt Locker
Call Number: DVD SUMME 005
Best Picture 2009
Slumdog Millionaire
Call Number: DVD TCFHE 312
Best Picture 2008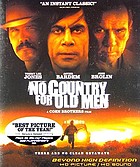 No Country for Old Men
Call Number: DVD BVHE 205
Best Picture 2007
Welcome to the Media Center's video browsing guide! Explore this page to discover new and old motion pictures, animated films, documentaries, and foreign films.

Still can't find what you are looking for? Just email us: medialib@uw.edu
The UW Libraries Media Center, located on the 3rd floor of Suzzallo/Allen Library, is the largest academic media collection in the Pacific NW!
Other Movie Discovery Websites
IMDb:
The Internet Movie Database is a premier source of information on TV, movies, and videogames. Search by titles, people, keywords, and more. There's even an advanced search option for detailed and determined users. An active community of the site's editors and members post great lists and conversations for your browsing pleasure.
MUBI:
MUBI (previously known as The Auteurs) is social media for film lovers. Read other users' lists, catch up on movie news, or join some message boards. MUBI also streams movies, some for free, some for a fee.
Sort of like the Critics Choice of movie distribution, the Criterion Collection publishes "a continuing series of important classic and contemporary films." Their website has an "Explore" tool for options to browse by lists, people, and themes. Also enjoy their selection of film essays written by scholars, fans, and other artists (these terms not mutually exclusive).
AllMovie is an extensive database of filmographic information. It's a very efficient tool for moving back and forth from objective search criteria (like actreses) to subject criteria (like mood). And learn more about favorite directors or new releases from their exclusive interviews and reviews.
Rotten Tomatoes is a film review aggregator: it scores movies on the balance of positive to negative reviews from reputed movie critics. Right beside the "Fresh" or "Rotten" score is an audience review score that totals user reviews. Users can read the professional critics reviews or browse through members'.
Letterboxd is a social media site for sharing lists and opinions of movies, quite like Goodreads is for books. Create a journal and catalog of your film viewing history and/or browse other users'. Search by titles and see who has seen the movie and what they thought of it.
Film Index International (UW restricted):
The International Film Index is a film database compiled for information-seekers and scholars. Indexed in it are over 125,000 films from the silents to the present, and almost 800,000 biographical entries. Search also for awards, or cast and crew.